When I showed you the pictures of the entryway, I told you that the DIY I'm most proud is here, the clothes hanger, that I made using a piece of scrap wood and colorful knobs.
I was looking for something original and the idea was to make it with my own hands. When my dad came here in august, we went for a walk at the local farm and we found this piece of wood by coincidence: it was ready to be burned! So, we "rescued" it from a sticky end and now it makes the best impression in the entryway. A happy ending story!
★
Quando vi ho mostrato le foto dell' ingresso, vi ho detto che il DIY di cui sono più orgogliosa è qui, l'appendiabiti, che ho realizzato usando un pezzo di legno di scarto e appendini colorati.
Stavo cercando qualcosa di davvero originale e l'idea era di farlo con le mie mani. Quando mio papà è stato qui da noi ad agosto, siamo andati a fare una passeggiata alla fattoria vicino a casa e abbiamo trovato questo pezzo di legno per pura coincidenza: era pronto per essere bruciato! Insomma, lo abbiamo "salvato" da una brutta fine e ora fa bella mostra di se' all'ingresso. Una storia a lieto fine!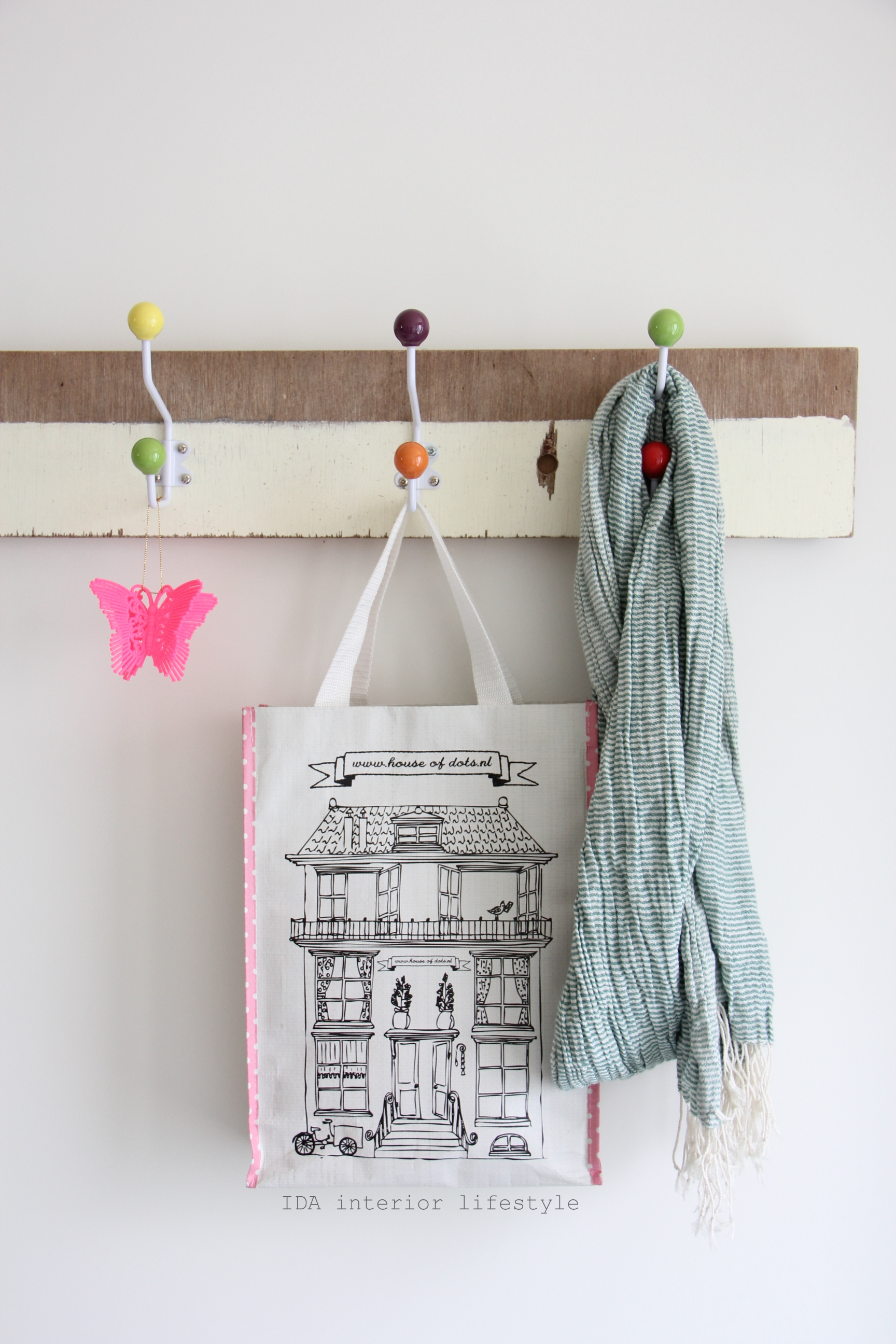 Picture styling: Ilaria Chiaratti for
IDA Interior LifeStyle, 2012.
✭
The image of this post is styled & shot by me.
Thank you for sharing/ linking / pinning with love & care.