This is the apple pie that I prepared for the dinner to our neighbours.
This is the receipe!
PREPARATION:
Melt the butter in a pot and put it in another bowl with all the other ingredients.
Mix all the ingredients with a spoon and then with your hands for 5 minuts. The result should be a compact pastry. Put this pastry into the fridge for 1 hour.
For the custard, boil the milk with the lemon peels. Mix in a pot the eggs (just the yolks) with the sugar; when they are blended add a little bit of the flour regularly while mixing.
Add the boiled milk mixing the ingredients. Let it boil for 3 minuts.
In the meanwhile cut the apples and put them in a pot with sugar and a cinnamon spoon and cook for 10 minuts.
Get the pastry form the fridge and put it in a cake mold (add some butter on this).
Cook in the oven for 30 minuts, 180 grades.
When is ready let it cool down and add the custard and the apples on the top. Add the cinnamon powder and eventually the icing sugar.
Buon Appetito!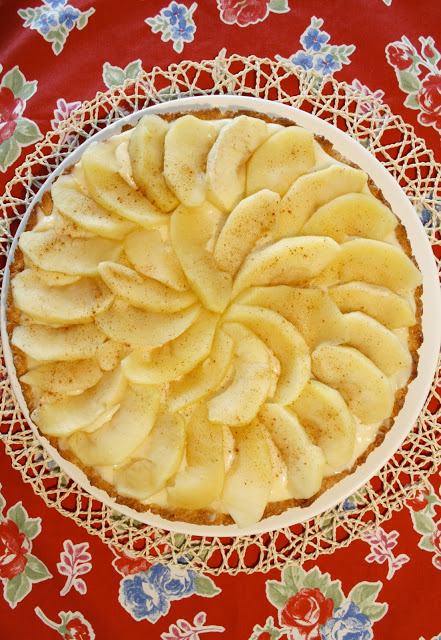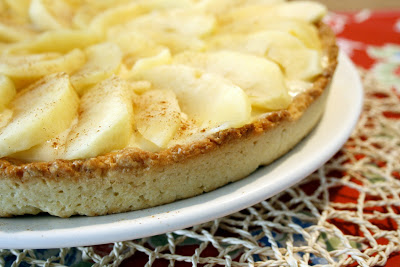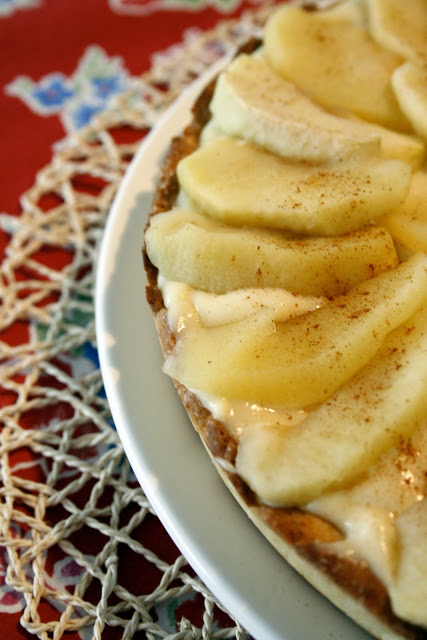 Questa è la torta di mele che ho preparato per la cena dai nostri vicini. Questa è la ricetta!
1 limone (succo e buccia)
Fate sciogliere il burro in una pentola e mettetelo in una ciotola con tutti gli altri ingredienti.
Mescolare tutti gli ingredienti con un cucchiaio e poi con le mani per 5 minuti. Il risultato dovrebbe essere una pasta compatta. Mettere questa pasta in frigo per 1 ora.
Per la crema, far bollire il latte con le bucce di limone. Mescolare in un' altra pentola le uova (solo i tuorli) con lo zucchero: quando sono ben amalgamati aggiungere la farina poco alla volta e mescolando regolarmente.
Aggiungere il latte bollito mescolando gli ingredienti. Lasciate bollire per 3 minuti.
Nel frattempo, tagliare le mele e metterle in una pentola con un cucchiaio di zucchero e cannella e cuocere per 10 minuti.
A questo punto, prendere la pasta dal frigo e stenderla in una tortiera (ungere con un po' di burro).
Cuocere in forno per 30 minuti, a 180 gradi.
Quando è pronta lasciatela raffreddare e aggiungere la crema e le mele come guarnizione. Aggiungere la cannella in polvere e, se lo desiderate, lo zucchero a velo.